Chicken Broccoli Casserole W/ Cheese
Food.com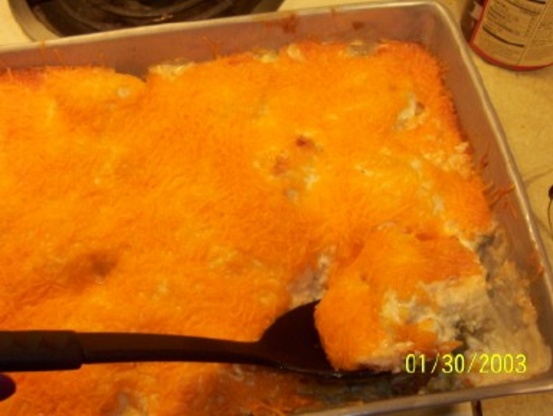 The sauce is so incredibly tasty, I'm just wondering what else I can use it on.

Maybe take the lemon juice out and trade the 1 cup heavy cream for sour cream instead? It would still have a little zing, but not as much.
Line a 9x13 dish with broccoli.
Place chunks of raw chicken breast on top.
In sauce pan place mayo, cream cheese, cream, lemon juice, garlic, pepper and bouillon cubes.
Cook over low heat and stir until cream cheese melts and bouillon cubes dissolve and are incorporated.
Pour sauce over chicken.
Top with cheddar cheese, and bake for one hour at 350°F.