2Bleu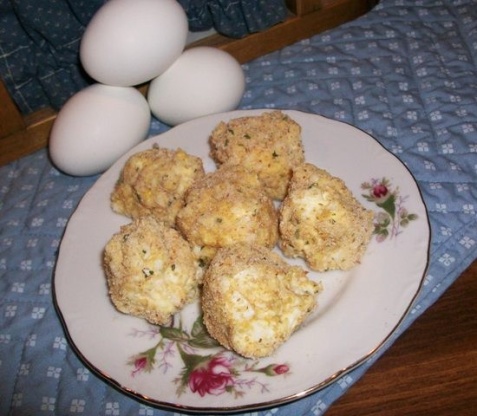 This recipe came from a 1970's card. Delicious retro snacks! The mayonnaise amount is a guess, so feel free to experiment. Serve with iceberg lettuce and tomato.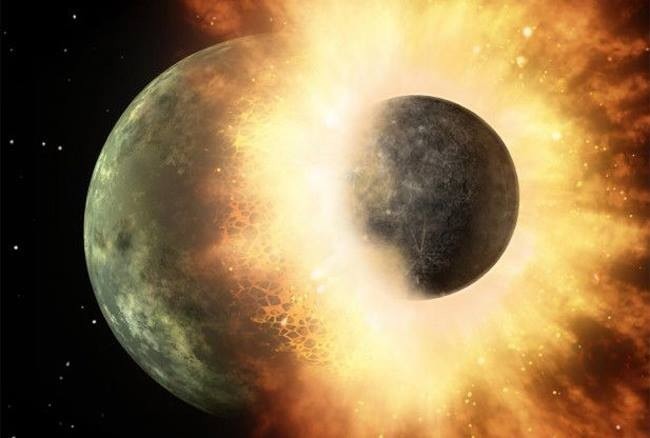 Top Review by 2Bleu
What came first, the chicken or the egg? It does not matter in this recipe because it's wonderful. Imagine egg salad with chopped chicken, and rolled in breadcrumbs rather than served as a sandwich. We used seasoned bread crumbs and lightly coated the delicate balls as directed. These simple-to-make appetizers would be great on a buffet table. Very good and very unique, the flavors blend perfectly. Next time (and there will be a next time), I may make them like deviled eggs with a sprinkling of seasoned bread crumbs or seasoned Panko over top. Our nephew absolutely loved these. :)
In a bowl mix the eggs, chives and chicken. Add enough mayonnaise to bind the mixture together.
Divide the mixture into 12 and roll each portion into a bowl.
Roll each ball in breadcrumbs and chill.