Rita1652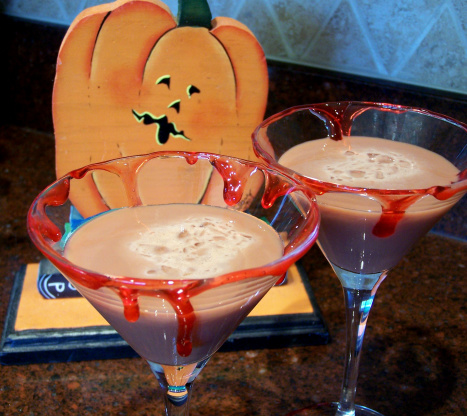 I used Sour Cherry Syrup for this recipe but you can use any store bought cherry syrups. I used Blood Dripped Glasses to coat the rim of the glasses for Halloween. This can make 2 small sweet drinks on the rocks or 1 large.
In a cocktail shaker filled with ice add the ingredients and shake till well chilled.
Pour into a martini glass with or without the ice.