Cheesy Ham and Sweet Potato Casserole

Picked this up some years back at the state fair from the California Sweet Potato Council. This dish is very rich and filling and was the only way DS would eat sweet potatoes when he was young.
Directions
Wash sweet potatoes. Cook unpeeled sweet potatoes, covered, in small amount of boiling salt water untill tender, about 20 to 30 minutes. Cool. Peel and slice 1/4 inch thick; set aside.
Melt butter in medium saucepan. Add onion, cook until tender. Remove from heat; stir in flour, salt, basil, mustard and pepper. Cook over low heat until bubbly, 2 to 3 minutes. Remove from heat; stir in milk all at once. Cook over medium heat, stirring constantly, until mixture comes to a boil. Boil and stir one minute. Remove from heat. Stir in 3/4 cup of cheese and the ham.
Pour half of mixture into greased 2 quart casserole. Arrange half of sweet potaotoes on top. Repeat layers. Bake at 350*F, 25 minutes. Sprinkle with remaining cheese and bake 3 to 4 minutes longer, or until cheese has melted.
Reviews
Most Helpful
When I made this recipe, I took the tip from several other reviewers & added a bit of extra milk to the sauce mixture & that worked out just fine for us! Also did not peel the sweet potatoes since we like the extra nutrition we get from the skin! I'm particularly fond of sweet potatoes so this dish really hit the spot, especially since most of the sweet potato dishes that I make are the sweeter holiday kind ~ This is definitely a keeper recipe! [Tagged & made in Please Review My Recipe tag]
Really good...and actually, I was a little suprised. Wasn't sure I'd like the ham and swiss cheese sauce with sweet potatoes, but had some leftover ham and a bag of sweet potatoes, so looked for a menu that used them both. It was super tasty! Loved the sauce, and like others, I did add more milk, and was glad I did. Made it much easier to spread the sauce while layering and made it really creamy. THANKS for a great new recipe.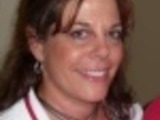 This is one of my favorites when I go car camping! You just need to pre-measure and pre-mix the dry ingredients, use canned sweet potatoes, and keep the other ingredients in a cooler until you're ready to use them. I also do all the cooking in the saucepan, rather than trying to bake it on my grill. Just keep stirring it and add a little more milk if needed.

Whether I'm camping or at home, I use turkey ham. It tastes just as good and cuts down the fat and the cost a bit.

P.S. I also got this recipe at the California State Fair but lost it. I've been looking for it for years! It's no longer available from the Sweet Potato Council.
Thanksgiving Tips & Ideas >