Parsley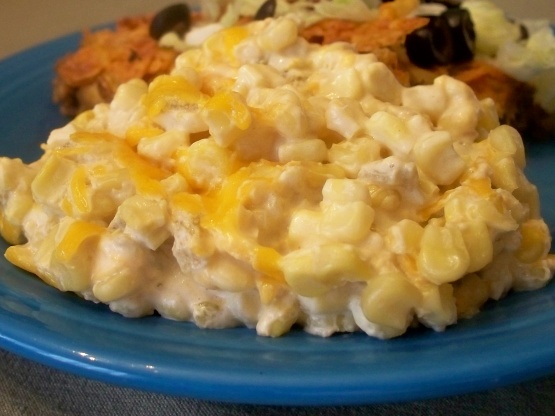 This is a variation on a recipe I got from a friend of mine. My 19-month-old loves it!

This was really good- the sweetness of the corn, the spiciness of the chilies... yum! I seasoned with chili powder and cumin. Excellent!
In a medium saucepan, combine corn, cream cheese and green chiles.
Heat over medium high heat until the cream cheese is melted and smooth.
Add shredded Cheddar cheese and seasonings; heat until cheese is melted.
Pour into greased casserole dish and top with additional Cheddar cheese, as much as you like.
Bake in a preheated 350-degree oven until cheese is melted and bubbling, about 25 minutes.
NOTE: I drained one can of corn and did not drain the other can.
You may prefer to drain both cans if you want less sauce.