ImPat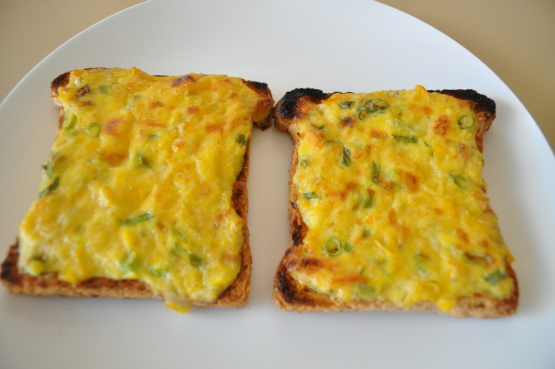 Yummy for after school or an easy lunch snack.
Toast bread until lightly brown on both sides.
Mix the egg, corn, cheese and spring onion in a bowl with a fork. Spread the mixture over the toast right to the edges (to stop edges burning).
Grill, not too close to the heat, until golden brown and bubbly.