Cheese Wedges (Made With Frozen Biscuits)
Juenessa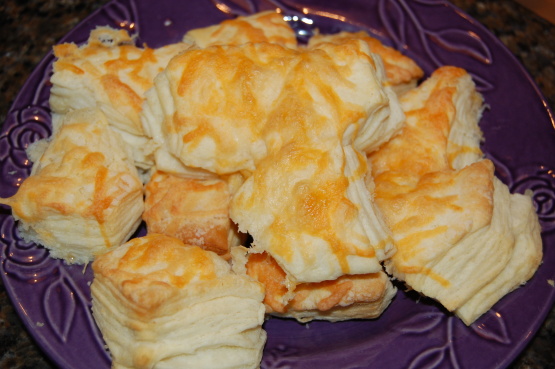 This is a quick little biscuit bite made with only 3 ingredients. Perfect for a dinner party. This recipe was featured in my local paper. The biscuits can be varied by sprinkling with fresh Parmesan cheese or oregano or cayenne pepper before you bake them.
Preheat oven to 375 degrees.
Arrange biscuits on a cookie sheet, pressing each one to slightly flatten. Cut into quarters.
Brush the tops with melted butter, then sprinkle with grated cheese.
Bake for 15 to 20 minutes until golden.