MsSally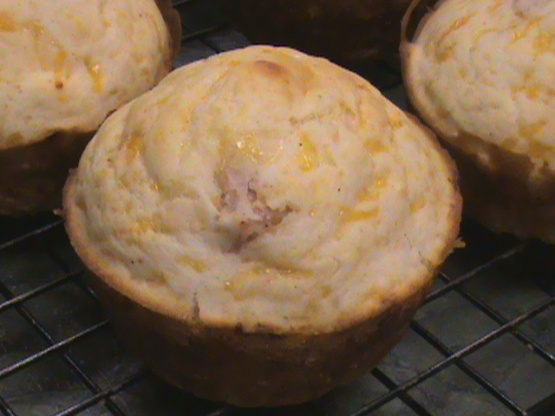 Great with soup or for breakfast with eggs. This recipe is from a booklet I got at the grocery store, created by a WebMD doctor to encourage consumption of dairy products.
Delicious little muffins! I made to take to work this week with some soup I've pulled out of the freezer, but we did taste test them! So fast and easy to make! Thanks for posting! Edited to add: These freeze well. Just reheat in microwave on 50% power for 1 1/2-2 minutes.
Mix first four ingredients together, add pepper and ham.
Mix well and spoon into muffin pans 1/2 full.
Bake in preheated 400 oven 12-15 minutes until golden brown.