Cheddar, Crab and Wine Fondue
Boomette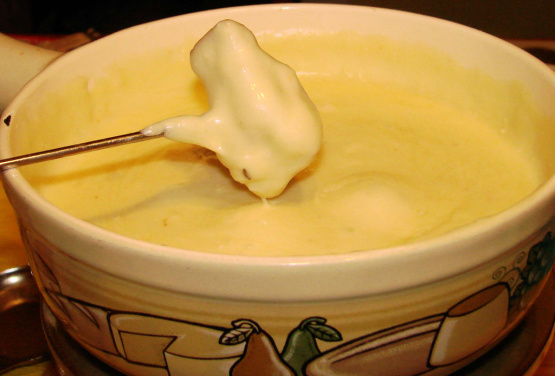 This is from my NC Cookbook. Submitted by the Duplin Winery of Duplin County. It is a scrumptious fondue dip. The recipe calls for Duplin County wine (Scuppernong or Riesling), but your favorite white wine will do. Serve using bread cubes or veggies.
I don't know if I made something wrong. I used a light cheddar cheese. It was way too thick. So we added a little bit more wine. We didn't really enjoy it. It was too salty, because of the cheese and crab. Maybe it would be great with cheddar cheese and another cheese like swiss cheese. Maybe half of each. Thanks Bobtail for posting this recipe :) I was so sure we would like it. Made for PAC Spring 2012
Drain crabmeat and flake.
Mix cheese and flour together.
Heat wine until bubbles rise.
Over low heat add cheese mixture to the wine, 1/2 cup at a time, stirring in between each addition, till the cheese is melted.
Add caraway seeds and crabmeat.
Transfer to fondue pot.
Last but not least, ENJOY!