Catherine's Crustless Onion Pie
Prep 20 mins
Cook 30 mins

Easy to whip up, great with a glass of wine!
Directions
Preheat oven to 200 C.
Grease a 23 cm round pie pan.
Melt 2 teaspoons of butter in a frying pan and cook onions until translucent.
Mix sour cream with eggs.
Add cooked onions and seasonings, mixing well.
Combine flour and baking powder, add to batter, mixing just until incorporated.
Add melted butter, mix well.
Turn batter into the prepared pan.
If using the bacon, cut the slices into small triangles and arrange on top of the batter.
Bake in the preheated over for 25-30 minutes, or until firm and golden brown.
Most Helpful
This was very good. You could easily double the amount of onions in this from a more onion flavor. Thanks for sharing.

Having read the reviews, I added some anchovie to the saute-ing onions. The result is a lovely eggy, light cake and is, indeed, great with a glass of wine.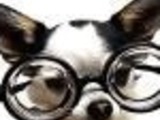 We really liked this a lot stormy. It was full of flavour, dense & would be ideal served as a welcome departure from potatoes & paired w/grilled meat + salad greens. I tweaked it a tiny bit - used garlic salt instead of reg salt & next time will use a more generous amt of fresh or roasted garlic. To add a meat component, I poured half the batter into the pie plate, placed a layer of pre-cooked sliced sausage & added the rest of the batter. It was perfectly done in the exact time stated. DH thot it was too - he loved it! I'm so glad I picked this for the QQ's Cook Again Reunion. :-)