mianbao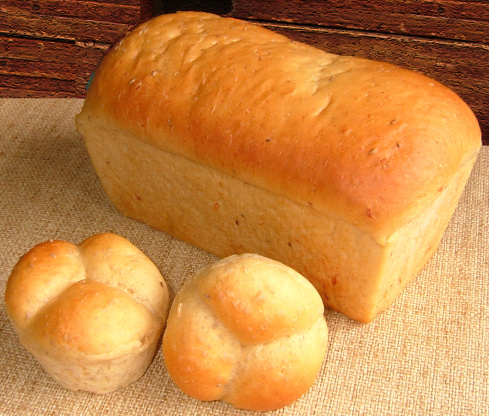 This is in response to a discussion on the boards, because the ingredient of the month is "beer". I haven't tried it yet, myself, but it does sound good. I think 1 cup Rye flour could also be substituted for 1 cup of the bread flour. Hope you enjoy it and would really appreciate hearing how it turns out if you decide to make it. Thanks. This could also be made using traditional bread making methods. Makes one 1 1/2 lb loaf.

Top Review by Sally
When it comes to making bread or most baking to say I am not very good at it would be under stated. This turned out great for me and was pretty forgiving too. I used my bread machine, an amber beer, did not crush the caraway seeds just put em in, a little more bread flour than called for - maybe 3 tbls, it looked a little too sticky, and bread machine yeast. I have been trying to follow bread recipe's EXACTLY. This time I thought its gonna turn out crappy anyway, I'll swerve just a little. What a nice looking flavour packed loaf. Will for sure make again and again. Thanks for sharing and giving me a little more confidence in the bread making!
In a small mixing bowl, toss together the Swiss cheese and the first bread flour (3 tablespoons) Add the Swiss cheese mixture and the remaining ingredients to the machine according to the manufacturer's directions.
Select the basic white bread cycle.