Lainey39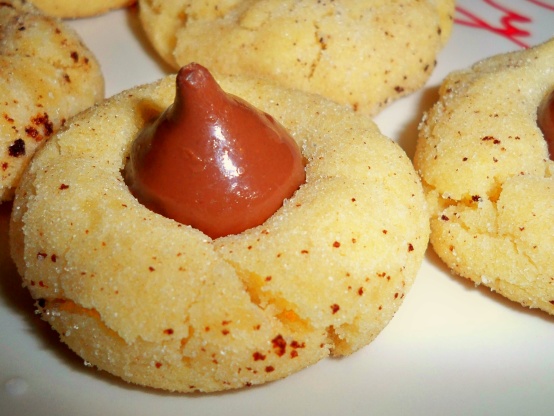 For this super-easy garnish, press a striped chocolate kiss into each baked cookie while it's still warm. After the chocolate softens, you can swirl it with a knife.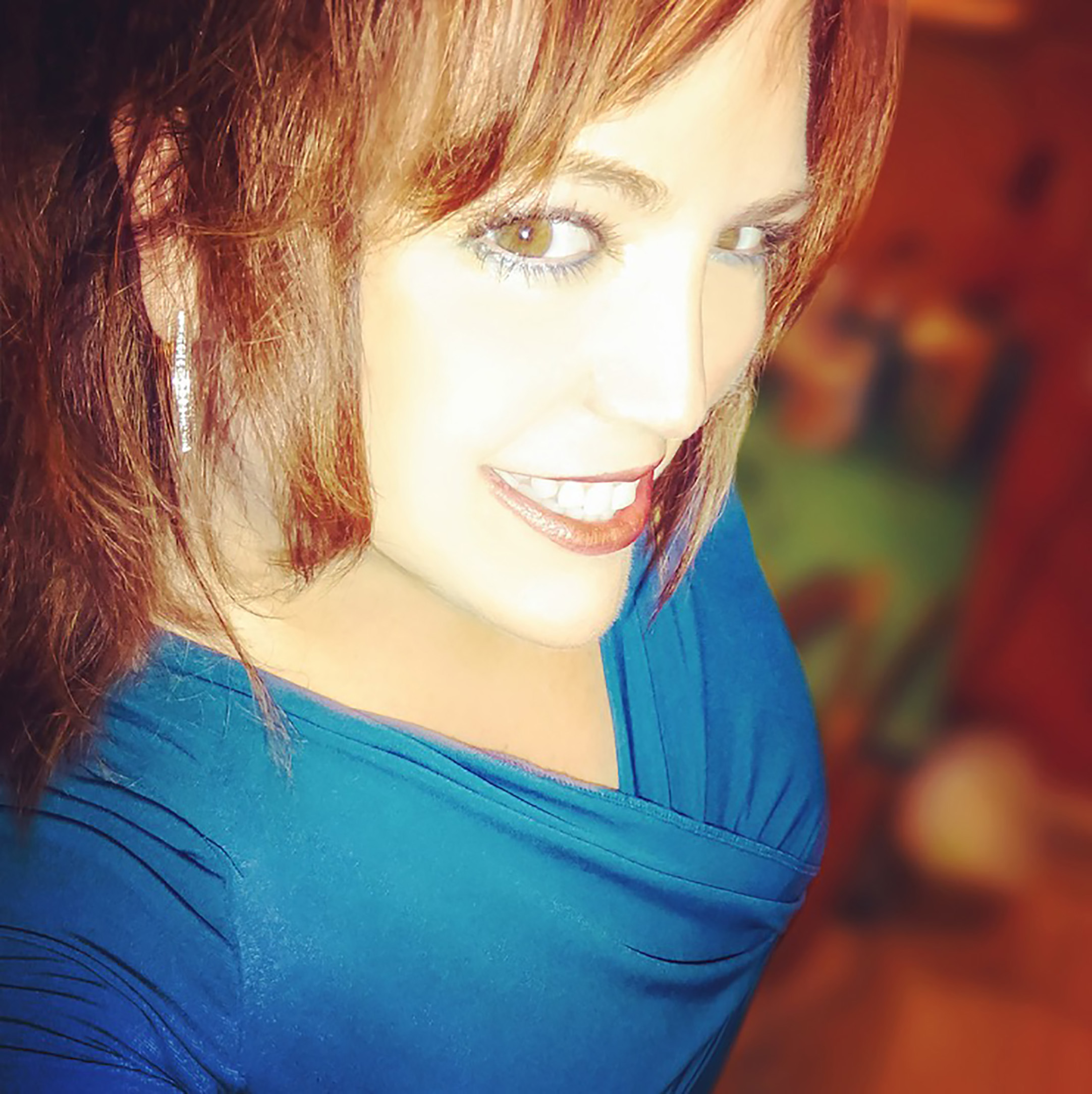 These cookies taste really good! They do have a strong coffee taste as you can imagine, but I love coffee so I love these. I did have some trouble with the dough, however. It was awfully crumbly. I did chill it for an hour, but that didn't matter. I think that 2 cups of flour might be enough. Also, the coffee crystals didn't adhere very well when I rolled the cookie into them. That might have had something to do with the dough being too dry. I also wished that I could have found the Hugs, but I had to use the almond ones. I would have swirled the chocolate as I'm sure they would look so pretty that way. The finished product tastes so wonderful. This is a great alternative to the peanut butter blossom cookies for those who love coffee!
Beat shortening in a large bowl with an electric mixer on medium to high speed for 30 seconds.
Add 1 cup sugar, baking powder, and salt.
Beat until mixture is combined, scraping side of bowl occasionally.
Beat in egg, liqueur, and vanilla until combined.
Beat in as much flour as you can with the mixer.
Stir in any remaining flour.
If necessary, cover and chill dough in the refrigerator about 1 hour or until easy to handle.
Preheat oven to 350°F
Lightly grease cookie sheets; set aside.
Shape dough into 1-inch balls.
Combine remaining 1/2 cup sugar and coffee crystals.
Roll dough balls in sugar mixture.
Place balls 2 inches apart on prepared cookie sheets.
Bake in preheated oven about 10 minutes or until tops are cracked and sides are set; do not let edges brown.
Immediately press a chocolate kiss into the center of each cookie.
If desired, while chocolate is still warm, swirl it gently using your finger or with a knife.
Transfer cookies to wire racks and cool completely.
Makes 48 cookies.