Canadian Cedar Planked Salmon
Prep 15 mins
Cook 30 mins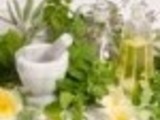 My son prepared this wonderful dish for us and it was my first time to taste this method of griiling; what flavour! Planked salmon is a method of cooking salmon that has been used for many years. The salmon is slow cooked, which produces a rich, smoky flavor. Use only untreated cedar; look for planks at the fish counter at your supermarket or ask your fishmonger.
Directions
Submerge untreated cedar plank in water. Soak approximately 12 hours, or overnight.
Preheat an outdoor grill for high heat. Place prepared plank on the grill, and sprinkle with coarse salt.
Cover grill and heat plank 2 to 3 minutes, until dry. Adjust grill temperature for medium Low heat.
Rub salmon filets with maple syrup. Arrange on the plank.
Top salmon with red onion,tarragon and black peppercorns.
Barbecue with lid closed until a knife tip inserted in centre of fish comes out warm, 20 to 30 minutes depending on thickness of filet.
Check fish occasionally during cooking.
If plank ignites, spray with water.
Remove salmon from plank to dinner plates or a platter.
For an extra boost to the flavour soak add a bottle of beer to your water the last 2 hours of soaking.
Most Helpful
I love salmon! Used Alaskan Sockeye and Grade B Maple Syrup. In place of the tarragon, I used fresh Italian Oregano. This was served with Recipe #248297. Delicious and healthy. Made for *ZWT 4*
absolutely awesome! this is a fantastic idea and definitely a great alternative barbecue idea. Think I went a bit overboard with the maple syrup, but I love the sweetness anyway.

I LOVE CEDAR PLANKED SALMON, and the maple flavor just made it even better! Did not have tarragon so used basil instead! Thanks for a great recipe!