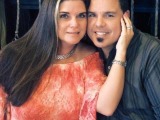 Southern Living, February 2001. You can substitute peanut butter morsels for the butterscotch morsels, if desired.
1 (6 ounce) package butterscotch chips
1 cup dry roasted peanuts
1 cup shoestring potato sticks, broken into pieces
Directions
Melt morsels in a saucepan over low heat.
Stir in peanuts and potato sticks.
Drop by teaspoonfuls onto wax paper, and cool completely.
Most Helpful
I searched all over for this recipe from my childhood - thanks for posting it. Weused to mix 2 parts chocolate chips and 1 part butterschotch chips to make this just a bit less sweet.

These were great..I made them out of the peanut butter-chocolate swirls, other than that use directions as written. Thanks for sharing.