truebrit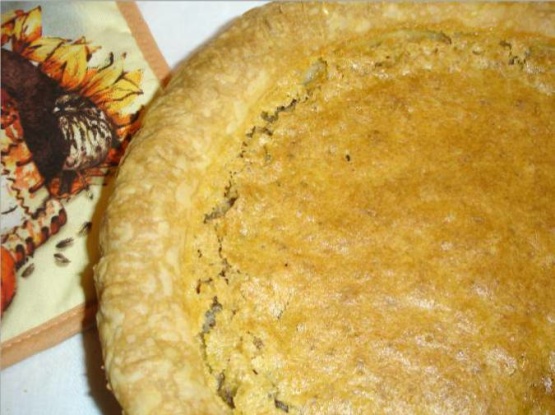 A few years ago, my Husband (then boyfriend) requested pecan pie for his birthday. I found this recipe in an old Southern Junior League cookbook my mom gave me. It sounded good because it looked like it would be less sweet and syrupy than the usual and I was right! We liked it so much I told my mom about it and last year when the pecans came in, my dad requested she make this pie over and over. It says it is the family recipe prepared by a US Navy chef who cooked for such dignitaries as Harry S Truman and he refused to share this recipe until his retirement, when he allowed it to be published in a Navy newspaper. I'll list the recipe just as printed, however, I like to add more pecans (like twice as much).

The story about the Navy cook is true, but there's a little more to the story. President Truman requested the recipe when he left office, but the cook wouldn't give it out at the time. He posted it upon his retirement. The original recipe does NOT call for vanilla (better without it) and pecan halves are sprinkled on top before baking (More pecans and they get slightly toasted too)!
Preheat oven to 300 degrees.
Cream butter and sugar, adding 1/2 cup sugar at a time.
Blend in vanilla. Stir in eggs one at a time. Combine flour and salt; add a small amount at a time.
Stir in buttermilk.
Sprinkle pecans in bottom of pie crust, pour custard over the pecans, and bake 1 hour and 30 minutes.
Best served at room temperature.