gailanng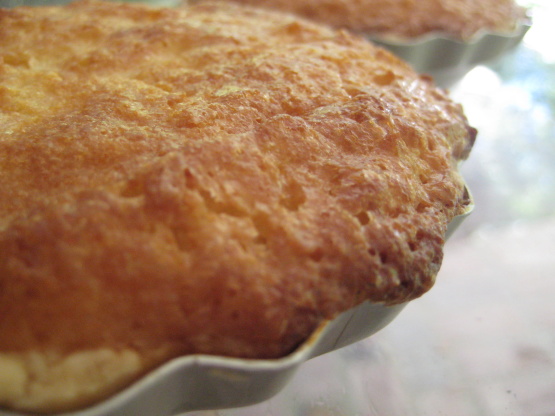 Found this recipe in a magazine many years ago. This is the best coconut pie recipe I ever tried.

This is very rich and sooo good -- and so easy! My father-in-law is visiting & loves coconut pie. During his last visit, I tried making a coconut cream pie. It was one of those recipes that required stirring a concoction over the stove. I stirred for what seemed like an hour and the stuff never did thicken (ARGH)! This was easy to put together & came out perfectly. The coconut mixed in the filling rises to the top during baking and makes a thin, sweet, slightly crisp top. YUMMMMM!
Combine the sugar and flour in a large bowl.
Add melted butter, eggs, buttermilk, vanilla and 2/3 of the coconut.
Mix well.
Pour mixture into shell.
Sprinkle with remaining coconut.
Bake at 325 degrees for 1 hour or until set.