Butter Lime Cilantro Rice
teresas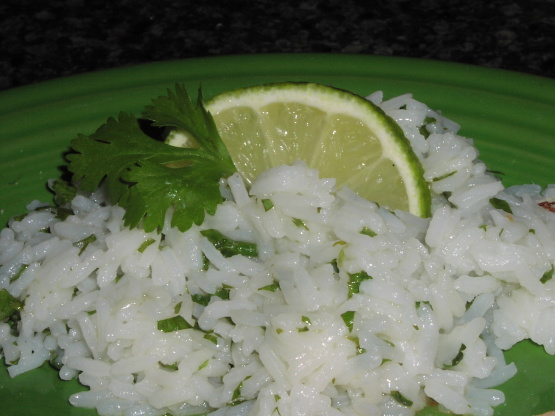 This is an oriental style cilantro rice. Perfect to accompany meats or fish that are cooked with any soy sauce base.

Definitely delicious. I was concerned that the vinegar would be too strong, but the key is to allow the rice to sit for several minutes to really absorb the flavors of the cilantro, lime and vinegar. The result is a very unique, but flavorful rice that can be served alongside your favorite meat dish. The rice is not overpowering, but adds a nice tangy surprise to the meal. Made for Fall PAC, 2012.
Chopped the cilantro. Mix the melted butter, rice vinegar, lime juice and cilantro to warm, cooked rice, and stir until evenly distributed.
Serve immediately.