Prep 10 mins
Cook 35 mins

From Fall, Family and Friends Cookbook, c. 2006. Serve with tortilla chips/potato chips, crackers, bread - great, spicy dip!
Directions
Mix together all ingredients.
Place in a 1-1/2 quart casserole dish sprayed lightly with non-stick vegetable spray.
Bake for 30 to 35 minutes at 350 degrees Fahrenheit.
Reviews
Most Helpful
mmm.... I made this using chopped up leftover chicken and a much smaller amount of hot sauce (just a few dashes of Texas Pete). I served it with tortilla chips and the only mistake I made was I halved the recipe. *BIG* mistake! A definite keeper recipe, thanks for sharing. :)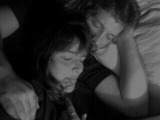 I made this recipe for a luncheon at work. I received several compliments and requests for this recipe. I have made this before using different recipes. I feel this recipe is the best. I will stick with this one!
This is delicious buffalo wing dip! Usually every party or get-together I attend, this dip is served. I made this yesterday for our family during the football games. My family loved it and want me to make it again for the Super Bowl! It is just perfect as is; I didn't change a thing. I did halve the recipe and cooked it in my Little Dipper crock pot. Very good!