Rita1652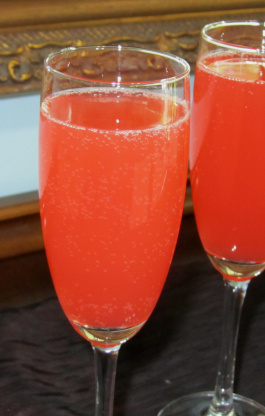 Posted for ZWT6 Great Britain leg of tour. The original drink was invented by Mr. McGarry, a barman at the BuckÕs Club, London in 1921. He stated that the drink should have a ratio of one-third orange to two-thirds champagne.
6

ounces champagne, chilled

2

ounces freshly squeezed orange juice, chilled

2

teaspoons grenadine
Frost 2 6 oz Champagne flute.
Carefully pour Grenadine into bottom of flute.
Add the orange juice.
Top off with the Champagne.