Nice coffee break or lunch box loaf. B H & G low cal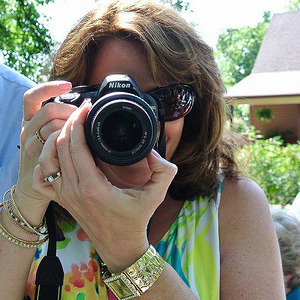 I tried this bread for a Photo Swap game and have discovered a "hidden treasure" recipe! This bread is different from any I've tried before. The closest I can think of is a steamed Boston Brown Bread. Chewier than most quick breads but not quite the texture of a yeast bread. It has a rich flavor, because of the molasses & buttermilk, but since there aren't any spices it isn't as strong as a gingerbread or pumpkin bread. I've tried it plain and toasted with butter and really enjoyed it both ways. I also think cream cheese would compliment it well. I prepared the recipe as directed, except for omitting the raisins due to personal preferences. This is a bread I know I will be making again for us and to give as gifts. Thanks so much Derf!!
In a large bowl stir together flours, soda, and salt, set aside.
In separate bowl combine eggs, buttermilk, molasses, honey and citrus peel, add to dry ingreadients, stirring'til blended.
Stir in nuts and raisins.
turn into two greased 8 x 4 x 2 inch loaf pans.
Bake in 350 degree oven for 55 minutes, covering with foil the last 15 to 20 minutes.
Remove from pans and cool on wire rack.