Broccoli With Lemon Sauce (Another Version)
lazyme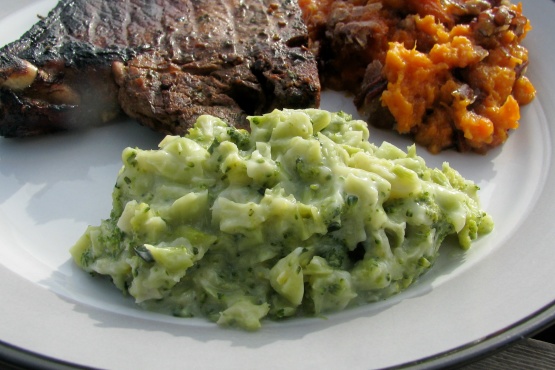 There are other similar recipes for this lemony broccoli dish, but this is enough different that I thought I'd go ahead and post it. Found in Taste of Home Magazine and as I love lemon and broccoli thought I'd post it for safe keeping. It states that it would also be good over cauliflower. Update: Finally got around to making this and felt it is very good with a nice punch of lemon. I did steam the broccoli instead of boiling and the sauce was so easy.

Top Review by lazyme
Nice broccoli dish. My fresh broccoli had seen better days, so I used some frozen chopped broccoli for this. I'm sure that the sauce would be great with fresh tho. This is simple and good. Thanks for sharing this nice keeper, Bonnie. Made for Rookie Tag.
Place broccoli in a large saucepan; add 1 inch of water.
Bring to a boil.
Reduce heat; cover and cook for 5-8 minutes or until crisp-tender.
Meanwhile, in a small heavy saucepan, heat broth and butter until butter is melted.
Combine cornstarch and water until smooth;.
Stir into broth mixture.
Bring to a boil; cook and stir for 2 minutes or until thickened and bubbly.
Remove from the heat.
Stir a small amount of hot mixture into egg yolks; return all to the pan, stirring constantly.
Bring to a gentle boil; cook and stir 2 minutes longer.
Remove from heat.
Gently stir in lemon juice and peel.
Drain broccoli; serve with sauce.