Broccoli With Lemon Almond Butter
PaulaG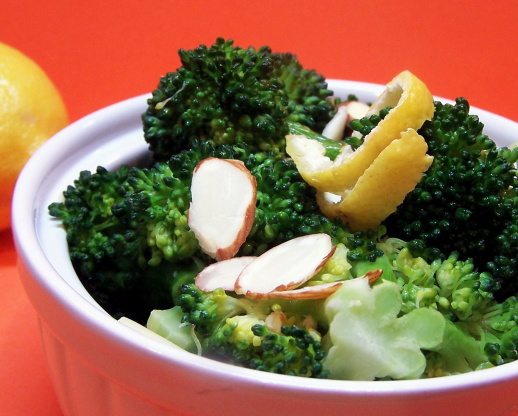 A quick and oh so tasty use for broccoli. Yumm.

Loved it! Thanks for sharing!
Steam or boil broccoli until tender, approximately 4 to 8 minutes.
Drain.
In a small saucepan, melt butter over medium low heat, remove from heat.
Stir in lemon juice. lemon zest, and almonds.
Pour over hot broccoli, and serve.