Parsley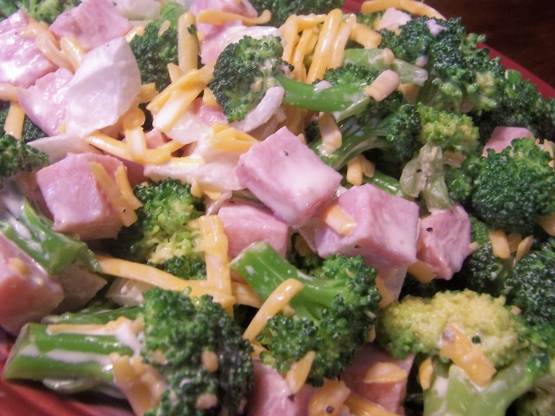 Our favorite broccoli salad. Easy to make and very tasty

I made this a whie ack and thought that it was very easy. The onion was a little over powering for the amount of broccoli I thought so I will be reducing that the next time. I also used mayo instead of miracle whip because I dont use miracle whip often enough to purchase it.
Clean broccoli and cut into bite-size pieces.
Place broccoli in large bowl along with chopped ham, cheese and onion.
In small bowl, mix together Miracle Whip, lemon juice and pepper.
Add to broccoli mixture and stir to coat.
Refrigerate until ready to use.
Stir again before serving.