Kathy228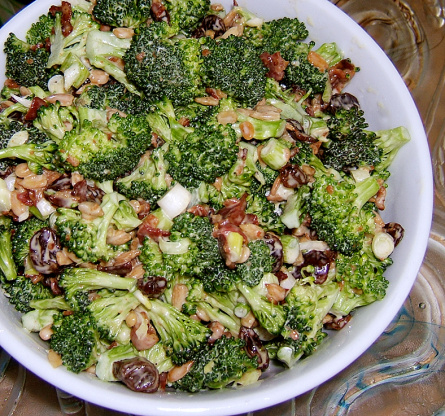 This is a great salad to have in the summertime! With green onions, raisins and peanuts who could go wrong! Note: Needs to marinate overnight.
Place bacon in a large, deep skillet. Sauté over medium-high heat until cooked through and evenly brown. Drain, let cool and crumble.
In a large bowl, toss the broccoli florets, bacon, green onions,raisins,and peanuts together.
In a small bowl, whisk the vinegar, sugar and mayonnaise together.
Pour half of the dressing over the broccoli mixture and refrigerate.
Let marinate overnight.
Just before serving, top with remaining dressing.