Broccoli in a Sour Cream Tomato Dressing

Served cold, so take time to chill it.
Directions
Trim broccoli and steam until tender, or cook frozen broccoli according to package instructions.
Drain and cool.
Combine sour cream through capers, toss with broccoli and chill.
Most Helpful
What a great salad! I made it as directed, except for two things. I used fresh basil and I added garlic that had been crushed into a paste with some coarse salt. I put the dressing together while the broccoli cooked and added the broccoli while it was still slightly warm and then let the salad macerate. Thanks for a great salad--next I think I'll try something similar with cauliflower.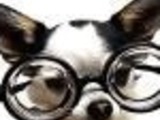 I really liked this salad & the combo of flavors w/the sour cream dressing & capers. I added garlic as I most always do. My eyes & my palate sensed the broccoli was a tad lonely as a stand-alone salad & felt the addition of some baby shrimp or water chestnuts (or both) would add a flavor & texture dimension to please & satisfy my senses. It will be repeated w/that variation. Thx for posting. :-)

Had this for lunch today, made with fresh broccoli, and it was simple delicious. I did cut back on the capers just a little, but that was just a personal preference. Thanks for the great recipe.