lazyme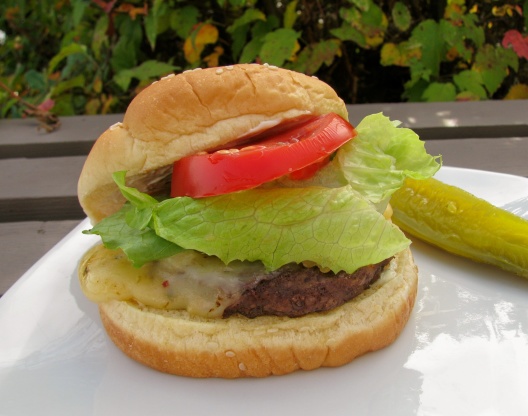 My son Brandon never ate hamburgers until we tryed this recipe. Now at 14 he can even cook it on the BBQ.
1

hamburger patty

1

hamburger bun

1

teaspoon steak sauce, your favorite
Pre-heat BBQ to 425 deg.
Place patty on grill.
Brush with 1/2 the steak sauce.
Season with salt.
Turn pattie over after 7 minutes.
Brush second side with steak sauce and season with salt like before.
After 7 minutes check for doneness. When done to your perfection place on a warmed bun.
Add your favorite hamburger toppings or just catsup like Brandon and enjoy.