Braised Brussels Sprouts With Vinegar and Dill
V.A.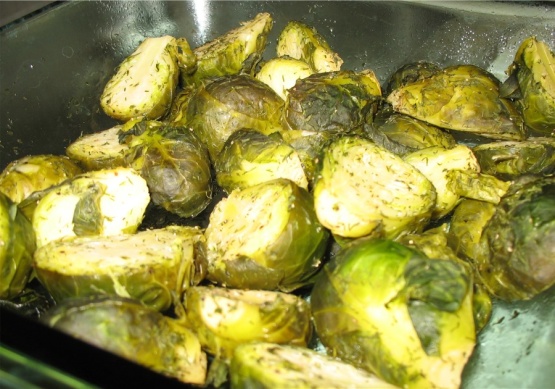 Top Review by Jen T
I too scaled back to serve the two of us and I still managed to have some leftover. These I chopped and added to some cold leftover fettuccine with some halved cherry tomatoes and shredded chicken, all mixed together with some garlic mayonaise. An easy meal for my lunch. These sprouts are a keeper for me :)
Trim sprouts; halved if desired.
In large pot of boiling salted water, cook Brussels sprouts for 8 minutes if whole, 6 minutes if halved, or until barely tender.
Drain, refresh under cold running water and drain again.
In well-greased 13x9-inch casserole, combine sprouts, dill, vinegar, and salt and pepper to taste; mix well.
Bake, covered, in 350°F oven for 10 minutes.
Uncover and bake for 5 minutes longer.