Bountiful Harvest (Shake N Bake) Fruit Pie Filling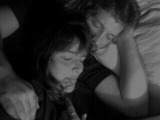 Got a bushel or two of peaches, apples, berries, etc? OAMC!!! A fresh fruit ready (home)made pie filling that you simply defrost, pour into pie crust and bake for wonderful pies, cobblers, etc. Great for gift giving also. I've done this tequnique for years and it's always been a no fail recipe. This recipe multiplies easily so double, triple, etc. away depending on how much fruit you have to use.
1 ziploc bag (gallon or 1/2 gallon size)
3⁄4 cup sugar
1⁄2 cup flour
1⁄4 teaspoon cinnamon (or nutmeg)
1 dash salt
2 tablespoons butter, cubed small
5 cups fresh fruit, peeled and sliced if necessary (about 5 peaches or apples)
Directions
To the ziploc bag, add all ingredients to bag except fruit.
Mix well, then add the fruit. Blend well by tossing, shaking, and gently kneading the bag until all the fruit is coated. Careful as not to bruise the fruit (especially berries).
Place flat in the freezer. Repeat and stack in freezer till your bounty is used up. NOTE: If you have pie pans, you can place the bag into the pie pans to freeze (remove pie pan after the contents are fully frozen, and that way they are already shaped to a pie pan. When ready, just place into a pie crust, lay top crust over, and bake as a frozen pie. (similar to baking a Mrs. Smith frozen pie).
TO BAKE: Take out a bag of fruit filling and thaw on counter. When thawed, Pour filling into pie crust. Top with additional crust if using (or crumble mix for cobbler). Preheat oven to 400°F Bake for about 40 minutes or until top crust is golden brown. Place on rack to cool.
Reviews
Most Helpful
What a wonderful recipe! 2Bleu, this will be my late summer/fall go-to pie recipe from now on. I made two bags of apple pie, and have enough for two bags each of pear and peach pies ripening. In the apple pie bags, I did use 1 tsp of cinnamon, as we love it, and ground in 1/4 tsp of fresh nutmeg. After I massaged the mixture in the bag, I tasted an apple slice, and it was delicious! I'll post a picture when I bake a pie. Thanks, 2Bleu! Made for PRMR Tag. Edited on 31-Aug-10 to add: my peaches and pears were ready, so I chunked them up into large chunks, but even with eight large peaches, I still came up shy, so I added in 2 cups of raspberries - that's going to make one super delicious pie! For the pear pie, my pears were from an organic orchard that had gone wild 10 years ago, which also came up shy, so I added in some wild apples to the mix - I can't wait to try that one, either! Bleu, having these ziploc bags of summer ripe and pie ready fruit in my freezer makes winter not seem all that bad.

Excellent idea for preparing and freezing any fruit or combination of fruits in season for pie fillings, cobblers, tarts, and turnovers too. Instead of kneading the bag with the fruit, I mixed the sugar, flour, cinnamon, salt and butter in a large bowl and tossed the peeled and sliced apples in the mixture gently with a spatula to prevent bruising the fruit. I labeled and dated a zipper plastic bag and filled it with the pie filling mixture. I plan on freezing blueberry and strawberry/rhubarb pie fillings soon.

I live in the Pacific Northwest. I love this recipe. I use it for blackberry, apple, and peach pies.