awalde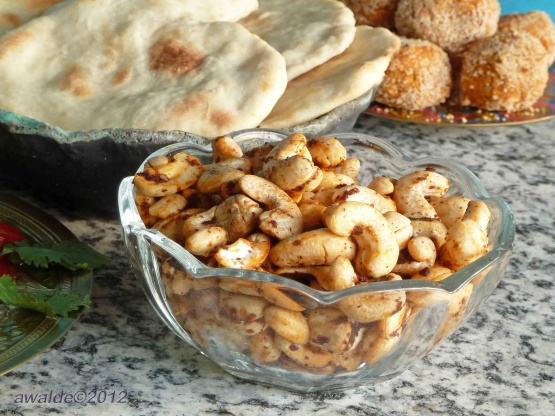 This is a great little Indian flavored snack from Chatelaine Food Express Quickies. Store the nuts in an airtight container in the refrigerator or freezer.
Stir first 6 ingredients together in a large frying pan over medium heat.
When butter mixture bubbly, add cashews and stir until hot and coated, (about 3 to 4 minutes).
Spread on paper towels to cool.