Blueberry Upside-Down Cake
icynorth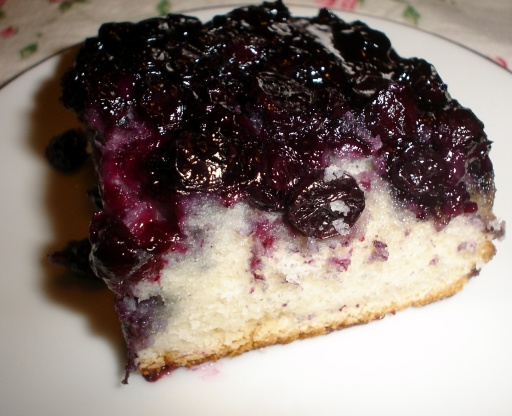 This is really easy to make and tastes like it is from scratch!

Made this for my boyfriend this weekend! He and I really enjoyed it! It's really great warm and we even decided to have it for breakfast the next morning! I can't wait to try out some different pie fillings with it! Thanks for sharing :)
1⁄3 cup brown sugar

1

(16 ounce) canlucky leaf blueberry pie filling

1

egg, beaten
1⁄2 cup milk

9

ounces yellow cake mix
Melt butter in an 8 inch square baking pan.
Add brown sugar and mix well.
Pour pie filling over brown sugar.
Add egg and milk to cake mix according to package directions.
Pour over pie filling.
Bake in preheated 350 degree over for 35 minutes or until cake springs back when lightly touched.
Cool for 5 minutes.
Turn upside down on plate.
Serve warm with whipped cream.