Blueberries & Cream Porridge
Nimz1466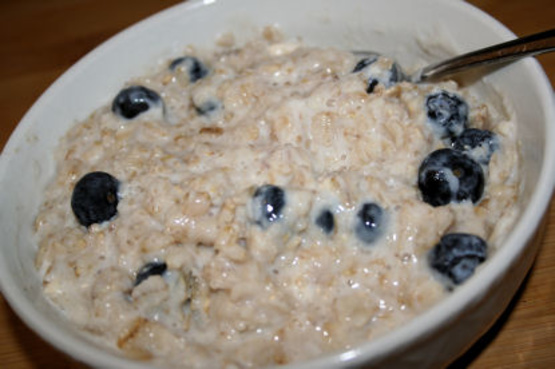 Another entry in my collection of oatmeal ideas. My guess is this would also work well with apricots or some other flavored creamer.

Top Review by seesko
Wow! Who knew that coffee creamer in oatmeal worked. I made as directed except I addes some flax seed to it. Very good and very healthy. Thanks!
Bring water to boil in a small saucepan. Add oatmeal and cook as directed on package.
One minute before the oatmeal is done add blueberries and cinnamon.
Just before serving, add creamer and stir.