Boomette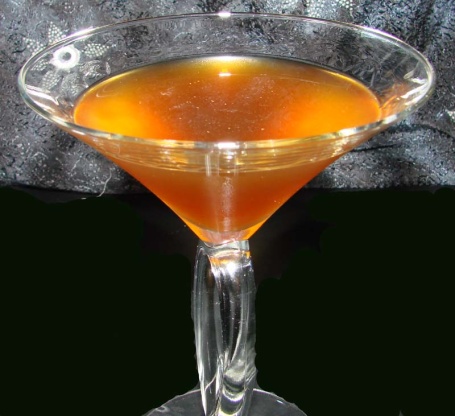 I found a box of index card recipes at a garage sale with a bunch of drinks in it. I have not tried this recipe.

this was very different from any martini i've ever had. the taste was way too strong for me and my friends so we actually added pineapple juice or orange juice to our martinis which really made em a lot better! :D! im sad mine didnt come out orange thou! they came out brown! :'( but good drink for anyone who likes a strong tasting drink!
Shake ingredients in a cocktail shaker with ice.
Strain into a cocktail glass.