sheepdoc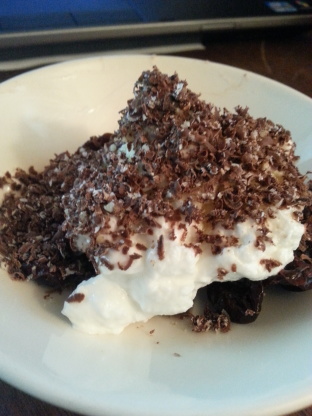 Yoghurt with cherries and dark chocolate - healthier than the cake but equally yummy! For the chocolate use at least 70 percent chocolate, 80 percent is even better. For the cherries you can use fresh, frozen or even canned (not so good, but better than nothing).
Cream together honey and yoghurt.
If using frozen cherries, thaw.
Finely chop or grate chocolate.
Divide cherries between two glass bowls.
Divide the yoghurt and spread over cherries.
Cover with grated chocolate.
Enjoy!