Rita1652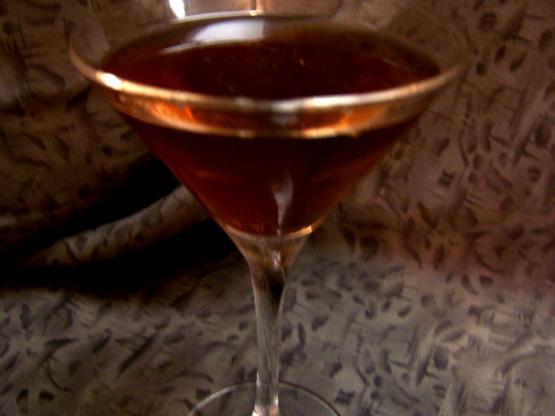 My favorite bartender friend passed this on to me. Love it.

Chocolate covered berries! With a Kick! This is a nice sweet drink! A nice intro to martinis for those that can `t do the real thing! Meaning Gin shaken and poured into a chilled glass that had been swished with vermouth. That `s my favorite martini. This is a real nice dessert drink! I highly suggest to take NurseDi`s ingredient of Chambord to heart. Others brands can`t compete with it. Some have a cough medicine taste. But not this one! Thanks!
In a martini shaker, fill with about 1 cup of ice.
Add Creme de Cacao, vodka, and Chambord.
Shake well.
Pour into chilled martini glasses.