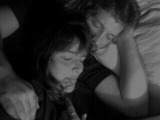 No, it's not 'for the birds',.. It's just the perfect bowl of oatmeal, for me (Bird). :)
Directions
In small saucepan bring oats, milk, water, and salt to a simmer. Set timer for 4 minutes and continue simmering, stirring occasionally.
After 4 minutes, stir in brown sugar and butter. Simmer 2 more minutes. Perfect.
Most Helpful
I reviewed this recipe but then realized the recipe as posted is different now than it was when I printed it off to try it. Sorry for the confusion. Thank you for this basic oatmeal recipe that I will be tweaking until it is my favorite too. :)

Very good oatmeal. I have never tried putting butter in my oatmeal before. I know that some people really love it that way, so I wanted to give it a try. For me, I would omit the butter next time. I guess it's just not my thing. However, I did love everything else. Thanks!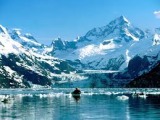 Very delicious and creamy! Felt a bit decadent eating that much sugar for breakfast, but there is no denying how enjoyable it was. I did cut the butter in half (and used Earth Balance) to save on some calories. Also used a plain soy for the milk and topped with some ground almonds. Made the perfect amount for me. The only thing I wasn't clear on is whether it should be quick oats or regular oats. I used quick, which was fine, but I think it would work with regular too. 6 Minute hot breakfast that doesn't involve a microwave, you've gotta like that! Made for 'I Recommend Tag', thanks 2Bleu!