Best Peanut Butter Sandwich
Ginivee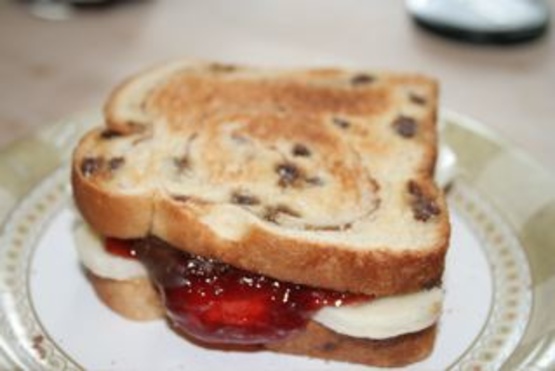 I love peanut butter and I love dark chocolate so one morning I thought, what if I add chocolate to my peanut butter sandwich. Later I added the rest.
14.79

ml peanut butter

2

slice cinnamon raisin bread

1

piece dark chocolate (I like to use Dove or Ghiradelli)

1

small banana, thinly sliced

14.79

ml preserves, I prefer raspberry
Toast the two slices of bread, right after it pops out of the toaster, top one side of toast with the grated dark chocolate. On the other toast add peanut butter. Layer banana slices on top of peanut butter, then add jam preserves on top of bananas. Put both slices together and enjoy the best peanut butter sandwich ever! You can add more or less of the ingredients, according to taste.
Great for Breakfast or whenever you want a great snack. This is my son's favorite sandwich.