Best Fruit Smoothie Ever!
AZPARZYCH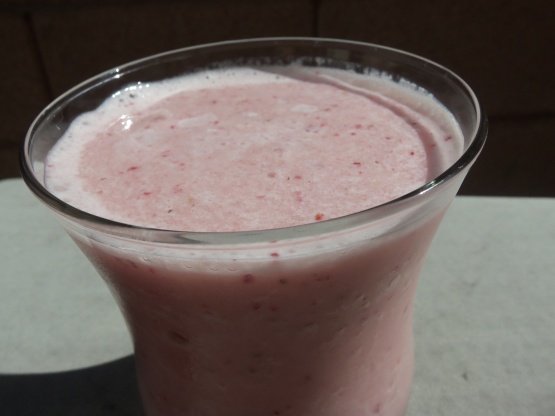 I spent almost a year trying to get this recipe perfect. This makes a very thick, tasty smoothie that everyone will love! My husband can't drink enough of them! Note:Blackberries make the best smoothie!

I used frozen mixed berries (raspberries, blackberries, blueberries and strawberries) and frozen banana yogurt. DD really liked it, but thought it was a too thin. Next time we will make it with a little less milk.
2

cups frozen fruit (any kind)
2 1⁄2 cups milk
1⁄2 cup sugar

1

teaspoon vanilla

2

scoops frozen sherbet (any kind)
Blend well and enjoy -- .