Best Ever Chocolate Cake (From Sorrento)
CoffeeB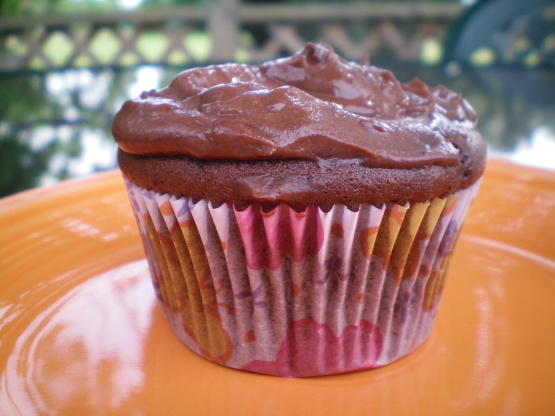 This is from the Sorrento Ricotta cheese container, and Buddha asked me to post it.

Oh Yeah...these are a winner!! Also made mine into cupcakes and used choco-chips for the chocolate part of the frosting. So moist and delish. I've never made cake with ricotta cheese b/f, but have using sour cream. Same type of moist-ness. Not overwhelming sweet, just perfect!! Thanks for posting a keeper for my cake/cupcake cook-book. Made for Photo-Tag~
Preheat oven to 350°F Grease bottom and sides of two 9-inch cake pans.
Mix all ingredients on low for 1 minute. Then on high for 2 minutes, scraping down sides of bowl. Pour batter between the two pans. Bake 30-35 minutes.
Cool for 10 minutes. Meanwhile, melt chocolate over simmering water until smooth. Let cool to room temperature. Whisk sour cream into melted chocolate. Frost and garnish.