Alia55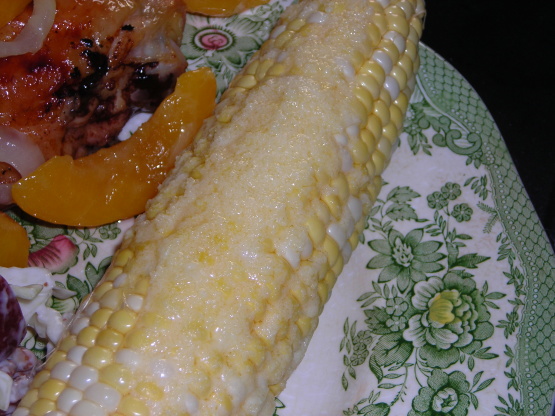 Very tasty grilled corn. The parmesan cheese adds a very nice flavor and compliments the corn wonderfully. This is equally good with a little bit of Italian spice mix added to the butter.
Pull husks back slightly and remove silk.
Replace husks.
Soak in corn in cold water for 15 minutes.
Build Medium fire in BBQ, electric grill, or gas.
Place corn on BBQ, turning often 15 minutes or until kernels are tender.
Meanwhile, place a small saucepan with flameproof handle on grill and melt butter. Stir in 2 tbsp parmesan cheese.
Husk corn and serve with melted butter.
Season with salt and pepper.