Beet Koshumbir - Beet Salad with yogurt
Prep 10 mins
Cook 30 mins

This dish is from Maharastra, India and it is usually served with rice and lentils. It is very creamy and you may want to cut the yogurt back to 8 oz, depending on personal taste. Believe it or not it is low cal and high potassium
Directions
Fold the beets gently into the yogurt.
Place in a serving bowl and garnish with chopped dill.
Most Helpful
THANK YOU SO MUCH for sharing this wonderful, tasty, beautiful to look at and easy to make dish with us, Bergy!
I made this to go with an Indian themed dinner and everyone loved it. :)
I cut back on the yogurt a tad as per your suggestion and it was fabulous that way.
Made and reviewed for THINK PINK October 2010.

This is absolutely beautiful! And about the easiest recipe you can make. I like the subtle hint of the beets that emerges from the creamy texture of the yogurt, so I myself prefer the ratio as written below. However the first time I made this I added a few more beets which might've accounted for a surprise i received the next day. Left overnight in the fridge this turned a wild magenta color, lol! A recipe to treasure, I will make this each year with my garden beet harvest. Thank you Bergy!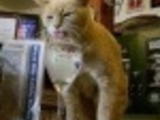 This is my favorite raita ever! I can eat this an as accompaniment everyday. It's insanely easy, delicious, healthy and looks beautiful...just like dessert. I used fatfree yogurt for this and left out the dill - it really doesn't need it.