teresas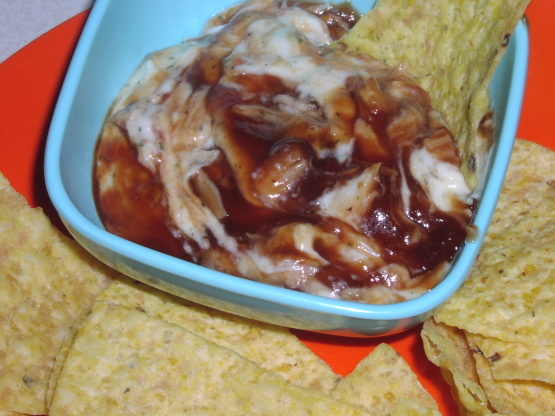 They make this as an appetizer at a local restaurant and my daughter would buy it for a meal, I worked with the ingredients until I got them just right. This is the dip I get asked to make for every occasion. The secret is you have to use Sweet Baby Rays BBQ sauce. I have given the recipe to people and they think I changed something because they used a different sauce This may seem a little rich to some..it even does to me depending on my mood.
. Mix Cream Chees and ranch dressing mix and spread into an 8X8 pan sprayed with non stick spray.
Crumble chicken over mixture.
. Spread BBQ sauce over Chicken.
Bake at 350 degrees about 20 minutes
Serve with tortilla chips.