Basic Light Vegetable Stock
Katzen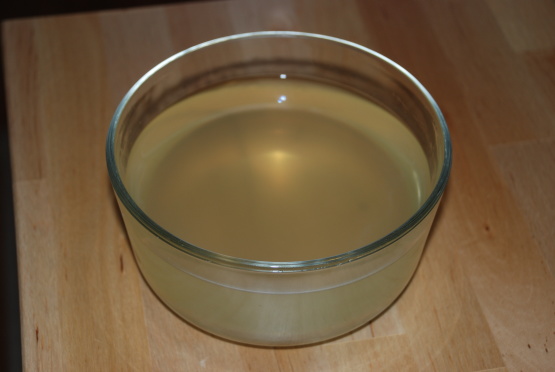 This is a Moosewood recipe. It is a standard vegetable stock and will work in any recipe that calle s for stock. It is light in color and mild in flavor. If you use mushrooms in the recipe the color will be a little darker.

Top Review by Katzen
My absolute favourite basic stock - it's so easy to make, and the difference it will make in your finished soup is extraordinary. I've long since thrown away all boullion cubes for homemade stock. It smells so good in the house when this is cooking, too!
Wash the vegetables well, removing any soil or sand.
Combine all of the ingredients in a large soup pot and cover with a tight-fitting lid.
On high heat, bring the stock to a boil and then lower the heat and simmer for about 45 minutes.
When the vegetables are quite soft and have lost their bright colors, the stock is done.
Strain the stock through a large colander or sieve, pressing out as much liquid as possible.
Discard or compost the vegetable solids.
Use the stock right away, or refrigerate in a sealed container for up to 4 days, or freeze up to 6 months.