I was experimenting in the kitchen, and when I offered DH a taste, he said "stop right there! It's perfect!" When Mr. Picky says it's perfect, you don't question it.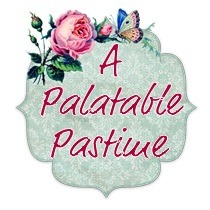 This is a deliciously tangy, moderately spicy sauce that was perfect on my grilled chops!
Whisk all ingredients together in a small saucepan.
Heat over medium-low heat.
Simmer 10-15 minutes or until thickened slightly.