gertc96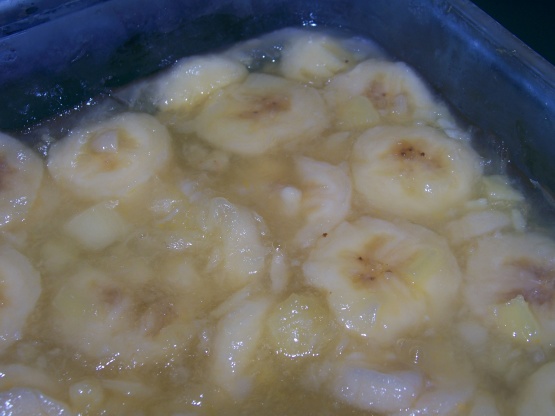 I got this out of a Everyday Food Magazine. Very tasty and the kids love this.

This was a really refreshing treat. I fixed it and served it to my kids and my niece and nephew for a snack. I tried some in a glass of 7-up and it didn't turn out to well. I didn't care for that, but to eat it was great. It does begin to melt fast, so my kids ate what they could and then just drank the rest. Thanks so much for sharing. We have a new summer treat. Made for Photo Tag. June 2010.
In a samll saucepan, bring sugar and water to a boil.
Remove from heat and let cool.
Transfer to an 8" square dish with citrus juices, pineapple and bananas.
Stir and freeze 3 hours or overnight.
remove from freezer about 20 minutes before serving (mixture should be slightly slushy).
If desired, mix with lemon_lime soda such as 7-up, and garnish with mint sprigs.