Banana Blueberry Mini Loaves
Redsie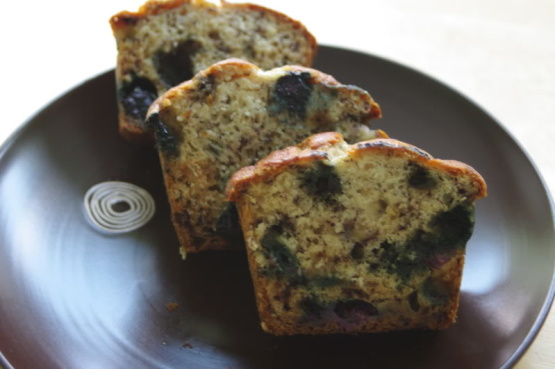 These loaves are so good! They keep well in the freezer. I like to store my overly ripe bananas in the freezer so I always have some on hand for bread. They (bananas) look pretty gross when you thaw them out, but they work great!

Great recipe. Blueberries seem to compliment the banana flavor.
Preheat oven 350.
Grease and flour bottoms only of 4 mini loaf pans.
(I use nonstick and skip this step)/ In a large bowl combine oil and sugar.
Beat in bananas, yogurt, vanilla and eggs blending well.
Add flour, salt and baking soda and mix just until moistened.
Gently fold in blueberries.
Pour into pans.
Bake 40-50 minutes.