VickyJ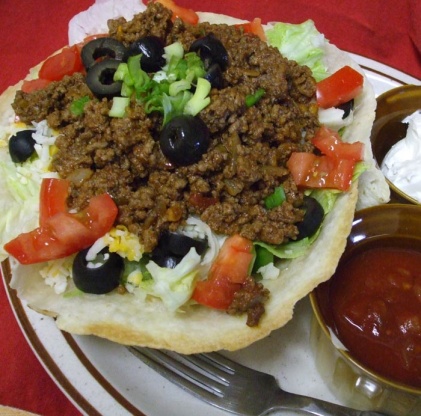 This tasty salad is made with baked tortilla bowls and Lawry's Taco Seasoning. I think there is a copycat version on this site somewhere for that. You could make that one, if you wish, instead of the store-bought. This was a fun dinner to make and very easy. Serve sour cream and salsa on the side. You can add more vegies or add peppers, if you wish.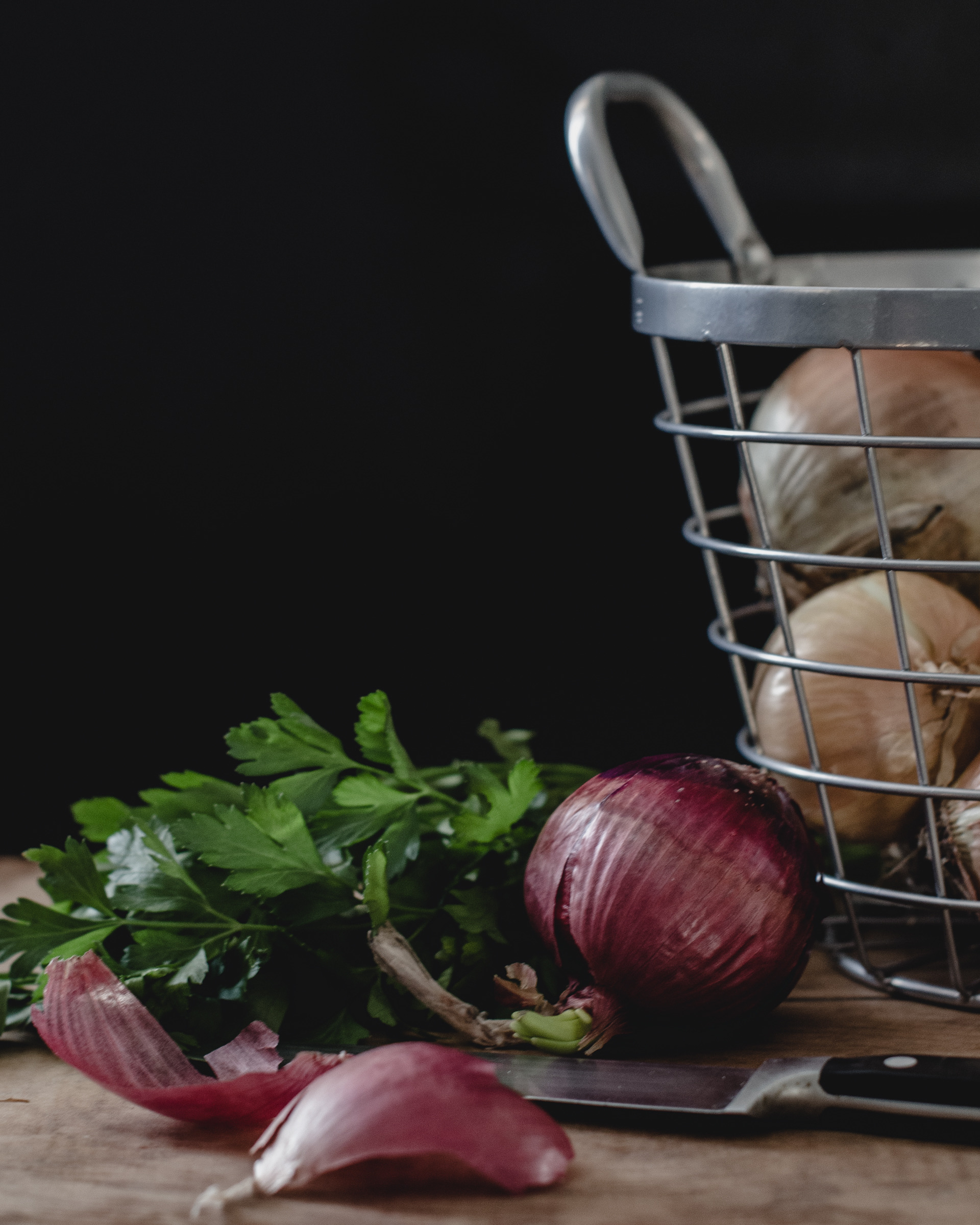 I wondered how to make a tortilla shell for salads and now I know. I have to work on the technique a bit as the top edges crisped long before the bottom part was ready, but the salad still tasted great. I used ground chicken and mixed in some sauteed onion and garlic for a little extra flavor. Sprinkled some sliced pickled jalapenos on top and had a very enjoyable meal.
Spray one side of each tortilla with no-stick cooking spray. Lightly sprinkle with salt. Place oiled side of tortilla over ovenproof 7x3-inch mixing bowl. Place 6 oz. custard cup upside-down in center of tortilla; gently press custard cup and tortilla into bowl.
Bake in a preheated 375 F oven until edges are golden brown (12-15 minutes). Remove to wire rack. Remove custard cup. Invert shell; cool completely. Repeat with remaining tortillas.
In 12-inch skillet, brown ground beef over medium-high heat. Stir in Taco Spices & Seasonings and continue preparing according to package directions. (Note: I like to add a couple of Tbsp of salsa to the seasoned meat as I think it's too dry.).
TO SERVE:
Place 1 1/2 cups lettuce in each shell. Top each with 3/4 cup warm meat mixture; sprinkle with cheese, tomatoes, green onions and olives.