Baked Shells With Fresh Spinach and Pancetta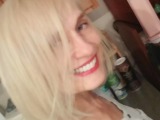 This is a prepare-ahead one-dish pasta dinner based on a recipe by Nancy Verde Barr in the January 1993 issue of Food & Wine magazine. You may use prosciutto in place of the pancetta.
Directions
In a heavy medium nonreactive saucepan, melt 2 tablespoons butter. Add the heavy cream and tomato puree and bring to a boil over high heat. Reduce the heat to moderately low and simmer until reduced to 2 1/4 cups, about 15 minutes. Remove from the heat and stir in 1/4 cup of the Parmesan cheese. Season with salt and pepper.
In a large skillet, cook the pancetta in the remaining 2 tablespoons butter over moderately high heat until slightly crisp, 3 to 4 minutes. Add the spinach in batches and cook, tossing, until wilted. Season with salt and pepper.
Preheat oven to 350 degrees F. Cook the pasta shells in a large pot of rapidly boiling salted water until barely al dente, about 7 minutes. Drain.
Toss the pasta with the creamy tomato sauce and the spinach. Spoon it into a 3-quart shallow buttered baking dish. Sprinkle the remaining 1/4 cup Parmesan cheese on top and bake for 15 to 20 minutes, until piping hot.