Nimz1466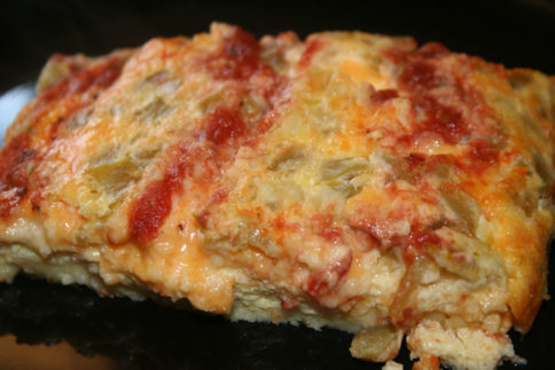 These are wonderful appetizers that can be whipped together fast and baked while you entertain. Or they make just a nice snack for the family. They are great "as is", or passed with sour cream, guacamole and salsa separately.
Preheat oven to 425 degrees. Spray a 13x9-inch glass baking dish with nonstick cooking spray. Sprinkle cheeses in bottom. Top with chilies.
Combine milk, baking mix and eggs in large bowl and beat until smooth. Carefully pour over chilies and cheese. Top with 1/4 cup salsa.
Bake until puffed and golden, 25-30 minutes. Cool 10 minutes. Cut into squares and serve.