Baked Halibut With Jalapenos
Bergy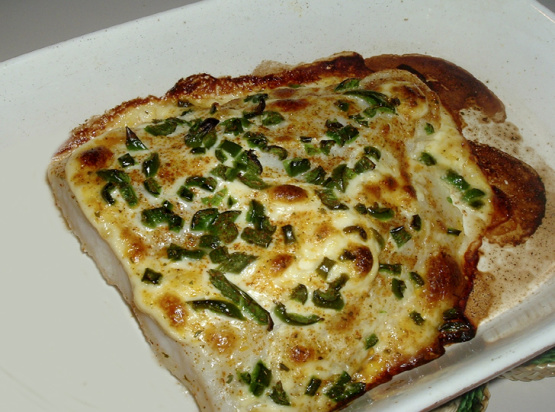 This was a recipe that was given to my mother when we lived in Alaska. We caught our own fresh halibut and combined mayo and jalapenos to make a tasty dish.

This was so good and so easy.
Place halibut filets in a glass baking dish.
Spread mayonnaise evenly over halibut.
Sprinkle Monterey Jack Cheese over halibut.
Add jalapenos and pour a small amount of juice from jar to coat halibut.
Bake in oven at 350 degrees until halibut is done.