Prep 15 mins
Cook 30 mins
from Chow Vegan - http://chowvegan.com/2009/01/06/baked-falafel/
Directions
Preheat oven to 375 degrees.
Drain and rinse the garbanzo beans. Put in a medium sized bowl and smash with a fork.
Add the rest of the ingredients and mix well.
Form into small balls, about 1 1/2 inches in diameter and slightly flatten. Place onto an oiled baking pan.
Bake for 15 minutes on each side, until nicely browned (since it's baked, only the part actually touching the pan will be browned and crispy).
Serving suggestion: Stuff in mini pita pockets with hummus, tahini sauce, tomatoes, lettuce and/or cucumber.
Reviews
Most Helpful
I forgot to add the olive oil - oops! - but these still turned out pretty tasty. And like the other reviewers, I upped the oven temp. We found that baking them at 400 for about 18-20 minutes helped the little guys brown a little more.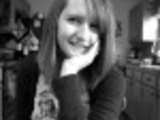 Excellent! I really liked the flavor of the finished falafel. I modified the recipe slightly based on what I had on hand: cumin seeds for ground cumin (and a little extra since there is no such thing as too much cumin!); 4 tbsp cilantro (in lieu of the 3 tbsp parsley + 1 tbsp cilantro--cilantro is delicious-er); and a little more lemon juice to bring the dough together. I got about 15 patties when I made them. I baked at 450 degrees and they came out slightly browned and delicious. Thank you so much!!
I decided to cook the onion before adding it to the mixture. Next time I would up the spices a bit.